HEADLINES
APA in the News
KERA, May 19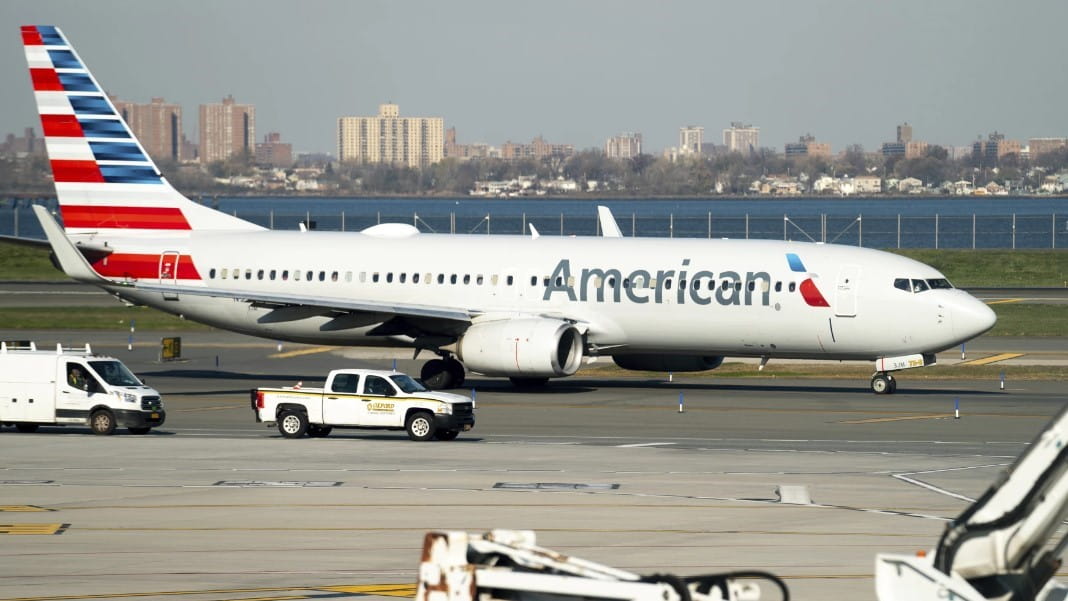 American Airlines pilots approach contract agreement, ending potential strike plans
APA is in the final steps of agreeing on a tentative contract with management. "We are pleased that we've made that first step in that final process, and we're hopeful that the membership looks at it as meeting their standards as they come into this, for not only compensation but for work-life balance," APA spokesman Capt. Dennis Tajer told KERA in Dallas. Read the article..
The Dallas Morning News, May 19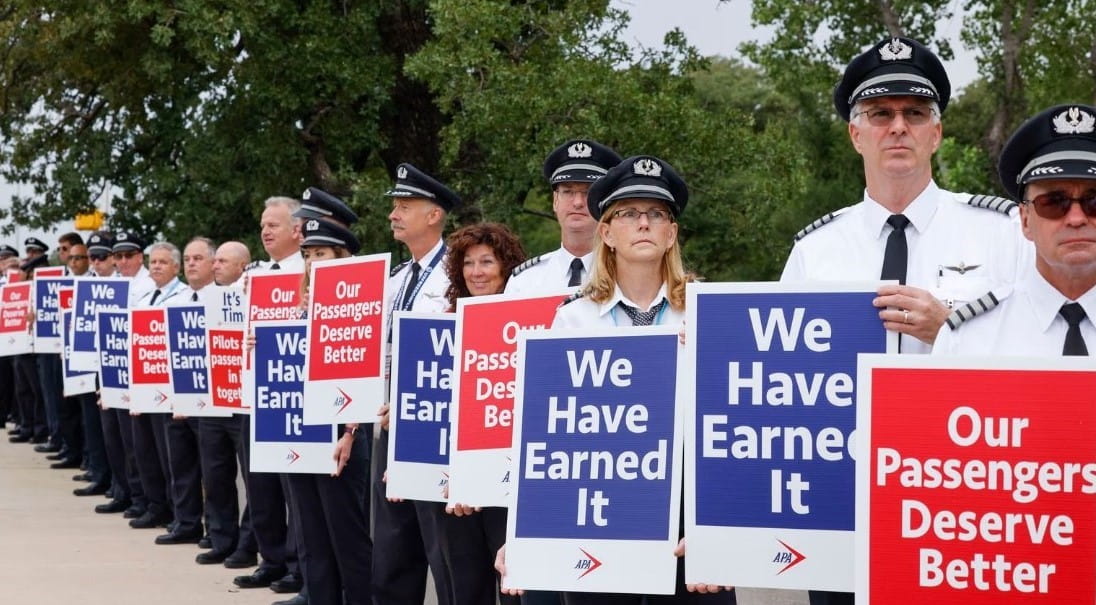 American Airlines pilots reach agreement in principle, days from busy summer travel season
The agreement in principle is a step to "inserting certainty into the summer schedule," APA spokesman Capt. Dennis Tajer told The Dallas Morning News. "It's a major step in aligning everybody's eyeballs, running the best airline possible, and continuing to take care of our passengers. And, just as importantly, going out there and beating the competition." Read the article...
Dallas Business Journal, May 19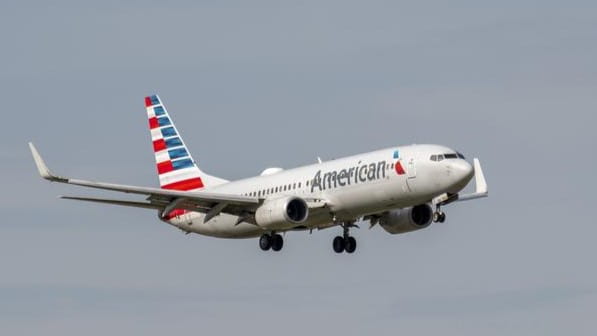 Surprising ruling threatens valuable Northeast blueprint for American Airlines
APA spokesman Capt. Dennis Tajer told the Dallas Business Journal the union had its doubts about American's Northeast Alliance with JetBlue and the benefits it provided to pilots. "Now, we don't have to debate that," he said. "You can sit around the table and cry, or you can get back to work and try to compete." Read the article...
APA and American Airlines Management Reach Agreement in Principle
APA and American Airlines Management Reach Agreement in Principle The APA Negotiating Committee and its American Airlines management counterparts have reached an agreement in principle (AIP) on a new collective bargaining agreement. As required by the APA Policy Manual Section 9.06, we will move forward with completing contractual language for all sections and related letters and for the implementation schedule. Once that requirement is fulfilled, the Negotiating Committee will present the AIP to the APA Board of Directors for consideration as a proposed tentative agreement (TA) at least seven days prior to any meeting convened to consider the TA. Details of the AIP will be released by the Negotiating Committee in the days ahead. Fellow pilots, thank you for your steadfast support throughout this lengthy process. As always, we will proceed with the best interests of the pilot group foremost in our minds. In Unity, CA Ed Sicher, APA President CA Chris Torres, APA Vice President FO Patrick Clark, APA Secretary-Treasurer CA Paul McFarland, BOS Domicile Chair CA Gemma Meehan, BOS Domicile Vice Chair CA Doug Hancock, CLT Domicile Chair FO Erik DeWinne, CLT Domicile Vice Chair CA Joe Collins, DCA Domicile Chair CA Tim Doreen Jr., DCA Domicile Vice Chair CA Jon Sherrell, DFW Domicile Chair FO Jason Gustin, DFW Domicile Vice Chair CA Bill Evans, LAX Domicile Chair CA Tim Dick, LAX Domicile Vice Chair CA Lawrence Cutler, LGA Domicile Chair CA Jim Scanlan, LGA Domicile Vice Chair CA Thomas Copeland, MIA Domicile Chair CA Anne Witcher, MIA Domicile Vice Chair CA Wes Smith, ORD Domicile Chair FO Paul Meyers, ORD Domicile Vice Chair FO Paul DiOrio, PHL Domicile Chair CA Kevin Wilkes, PHL Domicile Vice Chair CA David Duncan, PHX Domicile Chair FO Brian Ellis, PHX Domicile Vice Chair CA John Owens, Negotiating Committee Chair FO Chris Wachter, Negotiating Committee Deputy Chair FO Adam Rutherford, Negotiating Committee Member FO Matt Stanley, Negotiating Committee Member CA BJ West, Negotiating Committee Member Mr. Mark Myers, Director of Pilot Negotiations and Contract Administration
Unity Will Deliver
Unity Will Deliver It was one week ago today that the world heard our collective voice of unity. I would like to affirm that your leadership the Board of Directors, National Officers, and Negotiating Committee are in lockstep on one simple agenda: to get an industry-leading contract as quickly as we can. To that end, your union is utilizing the best efforts of countless volunteers to deliver a contract worthy of your approval. There is only one person who has the power and authority to recognize the value of your contributions and demonstrate respect for your need for work-life balance. That person is Robert Isom, American Airlines CEO and self-designated Chief Recruitment Officer. We have presented to his team at the table win-win solutions that will allow him to compete with Delta Air Lines and all other airlines in the recruitment battle for the best pilots available. Note that when Mr. Isom worked with APA on the win-win Thanksgiving and December holidays agreement, we saw stellar results. Delta has set a new standard for the recovery of pilot compensation and for work conditions. It is that investment that will allow Delta to extend its lead on competitors. If American is going to compete with Delta for the best new-hire pilots, then management must compete in all aspects. Pilots won t be swayed by market-rate wages alone if those wages are accompanied by substandard work rules. It will be money wasted by American management. We continue to insist that Mr. Isom recognize it is in the company s best interests to work with us to bring this contract to closure. It s clearly time to remove uncertainty from American s business plan. To date, his representatives have yet to move conclusively. It is now time for Mr. Isom to either empower them to do so, or to take on the task himself. It is unity that brought us to this pivotal juncture, and it is unity that will deliver the success that we and our families have earned and deserve. In Unity, CA Ed Sicher
Another Summer of Uncertainty?
Another Summer of Uncertainty? APA Pilots, With the summer travel season almost here, the same question is on everyone s mind: Will this be another summer of uncertainty for American Airlines? We hope not, because otherwise our passengers, pilots, fellow employees, and families will be the ones paying the price. I can t imagine the airline s investors being happy at the prospect of turbulence, either. It s just bad business. Unfortunately, unless management commits to addressing our quality-of-life concerns and successfully concluding these negotiations, it looks more and more like the answer to that question is yes. The good news: It s not too late, and management knows what matters most to our pilots greater reliability and predictability in our work schedules and remedying other contractual shortfalls so we re sufficiently rested for duty and able to fulfill our personal obligations. APA has made our priorities abundantly clear at the bargaining table. It s up to management to decide whether to embrace the win-win solutions we have put forth. The high rate of membership participation in our ongoing strike authorization vote provides compelling evidence that the pilots of American Airlines are highly engaged and motivated. If you happen to be one of the few who hasn t voted yet, I urge you to do so immediately by clicking here . Otherwise, you re telling management that you don t especially care how these negotiations turn out that you re unwilling to take one simple step to register your dissatisfaction with our current contract. Surely that s not the case for any of our pilots. With more than one third of our members on reserve and likely staying there for much of their careers, our reserve system needs meaningful enhancements. Pairing distribution, occupational date, retro pay, equipment pay, being flown into duty-free periods, days off, deadheading, life insurance, and sick time accrual must also be properly addressed. APA s focus throughout these negotiations has remained on collaborating with management to craft mutually beneficial solutions, and we have provided supporting data illustrating how our proposals would enhance operational reliability. While I am confident that management has heard us, they haven t yet demonstrated a clear commitment to getting this done right, and their window of opportunity is closing. In the coming days, please pay close attention to your national and local leadership. Don t be a spectator. Make sure your family is prepared for what could be a highly challenging season for all of us unless management changes course. And above all, stay focused on your flying duties. Do not permit yourself or the pilot next to you to become distracted. As your bargaining agent, APA has your back, and make no mistake we intend to deliver on the contractual improvements that you have earned and that you deserve. How much turbulence we all experience before arriving at our destination is up to management. In Unity, CA Ed Sicher
APA Approves Strike Authorization Vote
APA Approves Strike Authorization Vote This week, your Board of Directors reaffirmed a recent message from President CA Ed Sicher and Vice President CA Chris Torres: Our Patience is Finite; Our Resolve is Not . The Board of Directors unanimously voted to employ the full resources of the Allied Pilots Association to open a strike center and conduct a membership strike authorization vote. While our Negotiating Committee reports good progress, we remain steadfast and focused that now is the time to reach an agreement with American Airlines. Management must understand that they need to demonstrate the same level of commitment to bargaining that other airline management teams have shown in recent months. APA must also ensure it utilizes all its legal processes for contract resolution and improvement. To that end, APA will immediately establish a strike center, and will conduct a strike authorization vote in April. The strike authorization vote will be concluded on April 30. We are cautiously optimistic of management s commitments and presence at the table. APA remains committed to reach an agreement with American Airlines management in the near term, but every APA pilot understands actions speak louder than words and we must prepare for any eventuality. These next few weeks are critical. We know that all members of the Allied Pilots Association will be closely watching how negotiations progress. We are unified. We know you are too. Stay informed. Stay engaged. In Unity, CA Ed Sicher, APA President CA Chris Torres, APA Vice President FO Patrick Clark, APA Secretary-Treasurer CA Gemma Meehan, BOS Domicile Chair CA Curt Detzer, BOS Domicile Vice Chair CA Doug Hancock, CLT Domicile Chair FO Erik DeWinne, CLT Domicile Vice Chair CA Joe Collins, DCA Domicile Chair CA Tim Doreen Jr., DCA Domicile Vice Chair CA Jon Sherrell, DFW Domicile Chair FO Jason Gustin, DFW Domicile Vice Chair CA John Karam, LAX Domicile Chair CA Bill Evans, LAX Domicile Vice Chair CA Lawrence Cutler, LGA Domicile Chair CA Jim Scanlan, LGA Domicile Vice Chair CA Thomas Copeland, MIA Domicile Chair CA Anne Witcher, MIA Domicile Vice Chair CA Dave Powell, ORD Domicile Chair FO Tim Daudelin, ORD Domicile Vice Chair FO Paul DiOrio, PHL Domicile Chair CA Kevin Wilkes, PHL Domicile Vice Chair CA David Duncan, PHX Domicile Chair FO Brian Ellis, PHX Domicile Vice Chair
Video Highlight
"Pilot Voices"